At Trowell Services on the M1 we stop and cross the covered footbridge over the motorway.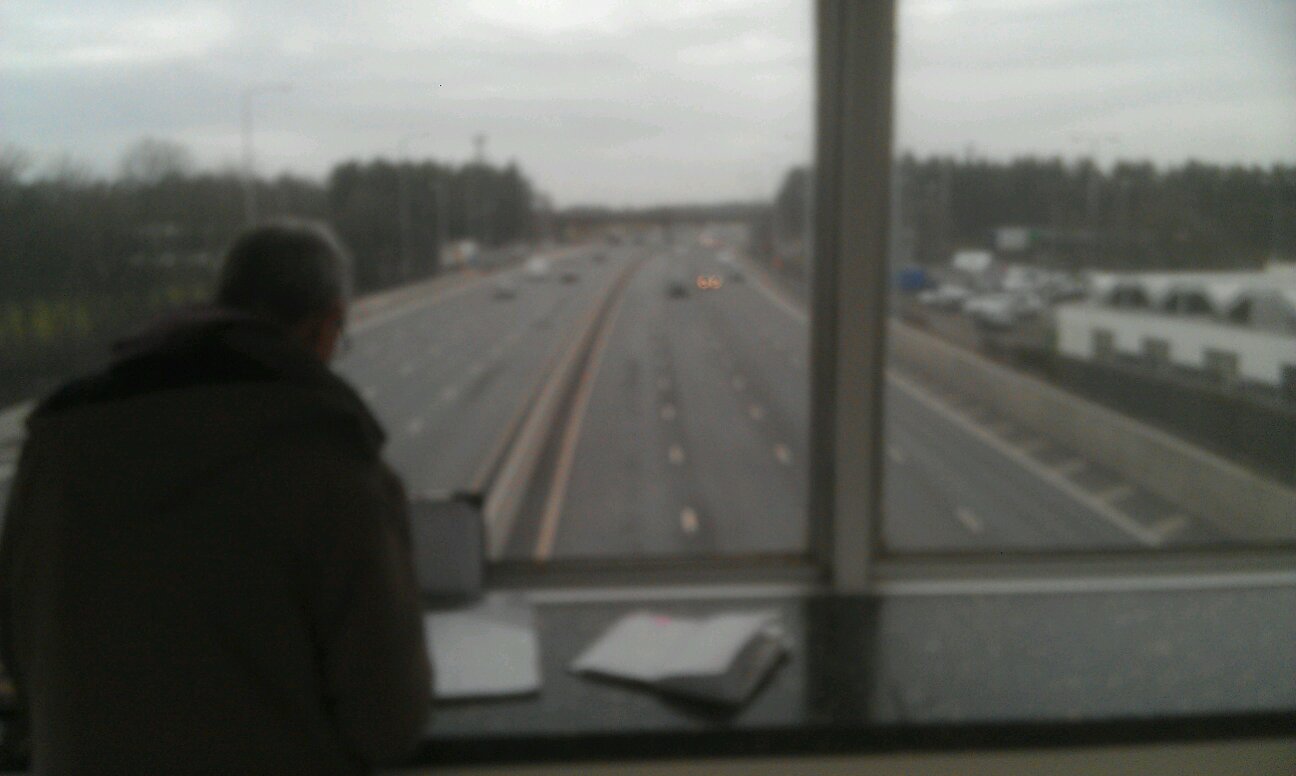 Norman Richards is standing there carrying a pair of binoculars and looking for lorries. He is a lorry spotter and he says there are about 2000 people doing this across the country. He's retired and is quick to tell me that it is not the only thing he does. He is also a keen ballroom dancer going out up to five times a week dancing. He does the lorry spotting a couple of times a week at this spot over the M1. He is usually there from around 10am til 3pm.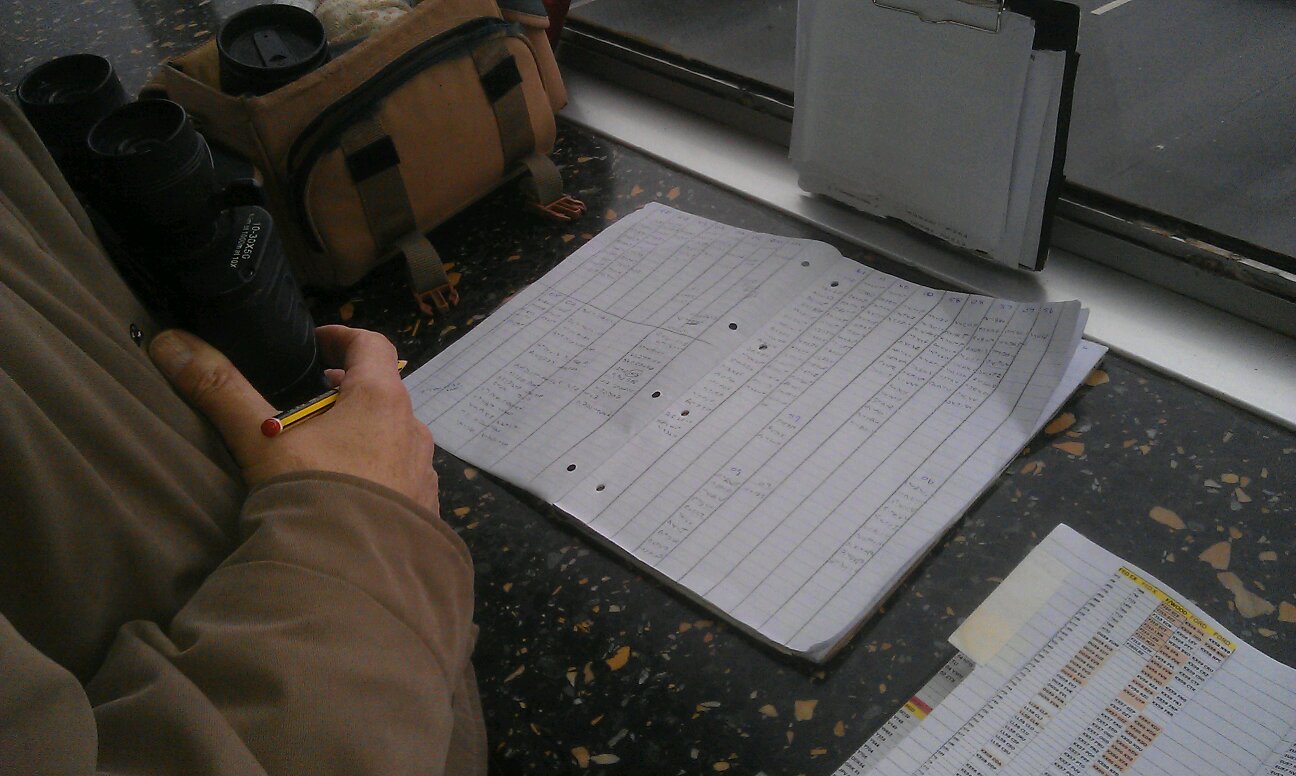 He's spotted a lot of things over the years. He started off with steam trains, later he did aeroplanes for years. He remembers a trip he was on to Russia to spot planes, there are many planes that never leave Russia he said, an amazing trip.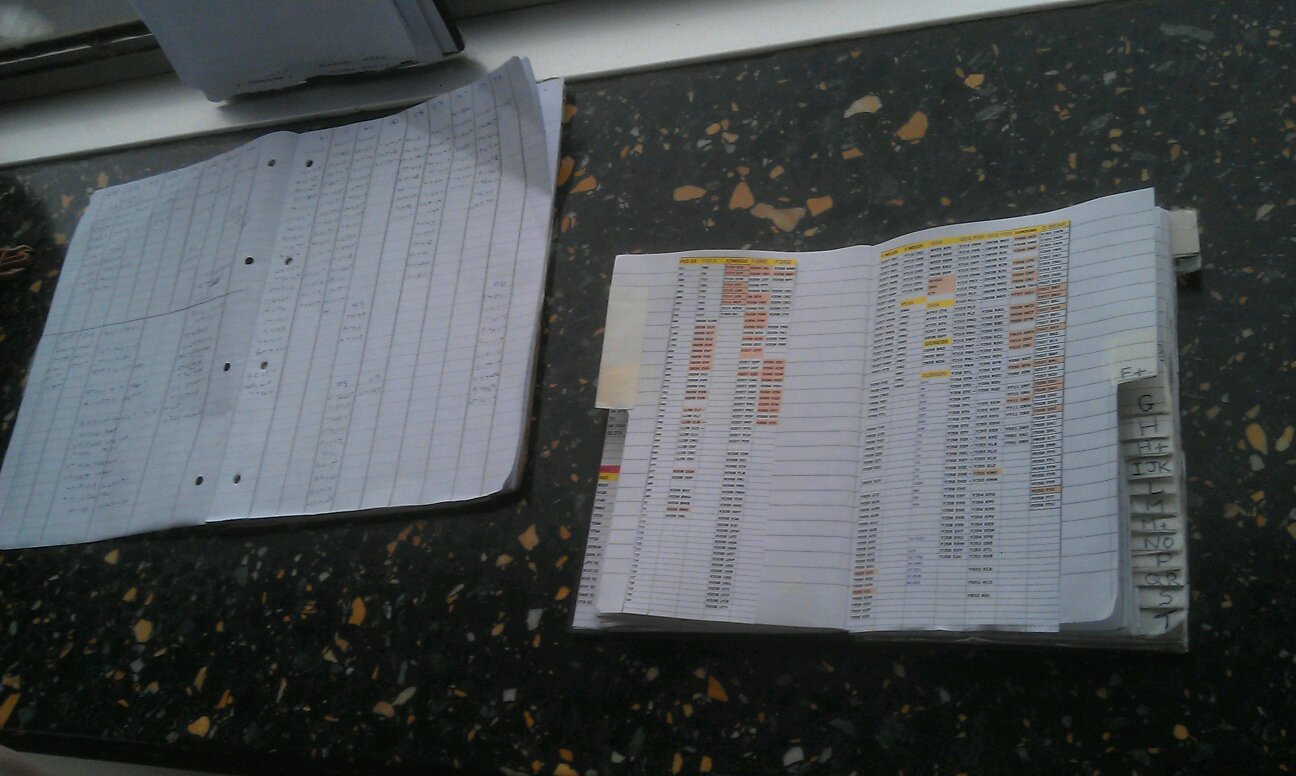 His spotting is highly organised. He is collecting the registration numbers of the various fleets in operation on the roads. The majority are British but there are now some foreign fleets he collects. Some companies have been willing to release the databases with the registration numbers on them.
The idea is to see whole sets. He looks a the traffic coming in both directions from the walkway. He ignores most lorries but every minute or so he looks at one with his binoculars and writes the number plate down in a notebook. This list is later transferred to an further notebook that is his current record of lorries spotted.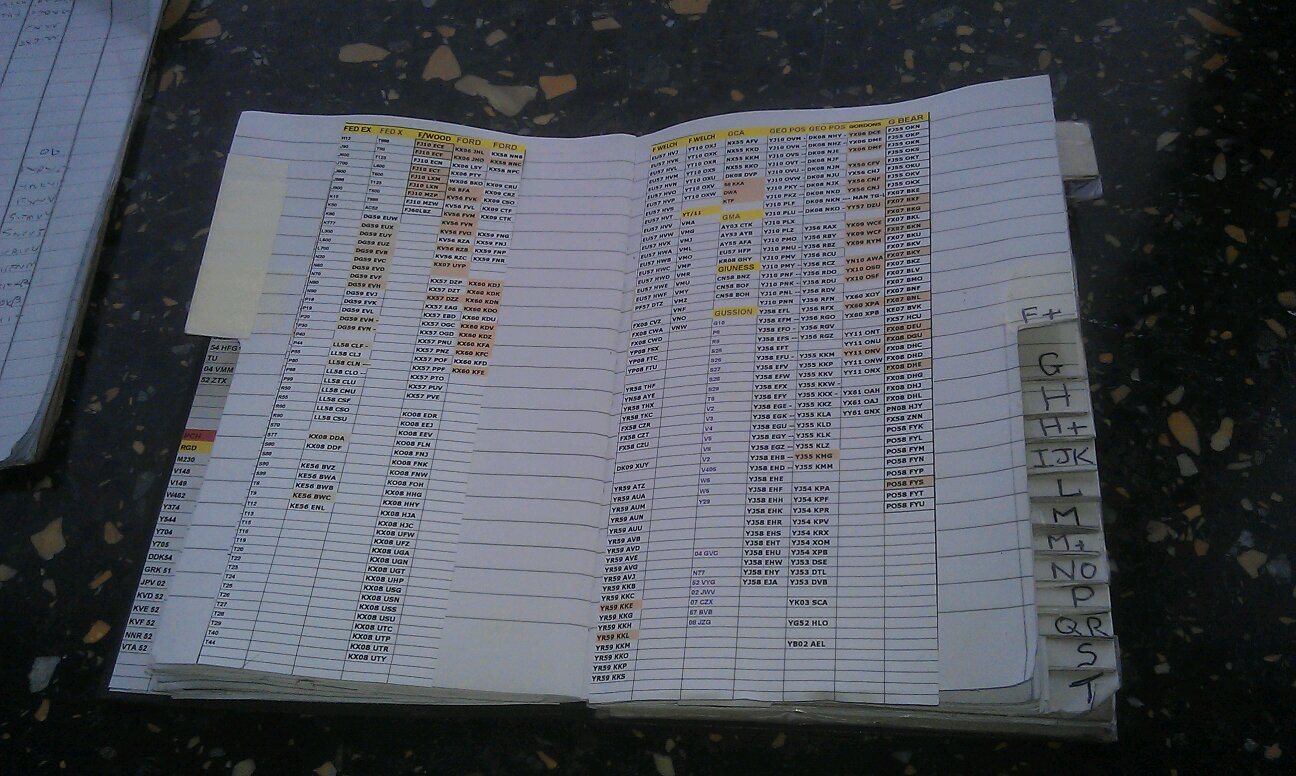 It was Eddie Stobart who started it off he says. I ask Norman what is the name of the website that all the lorry spotting information goes on: It is called lorryspotting.com he replies drily.