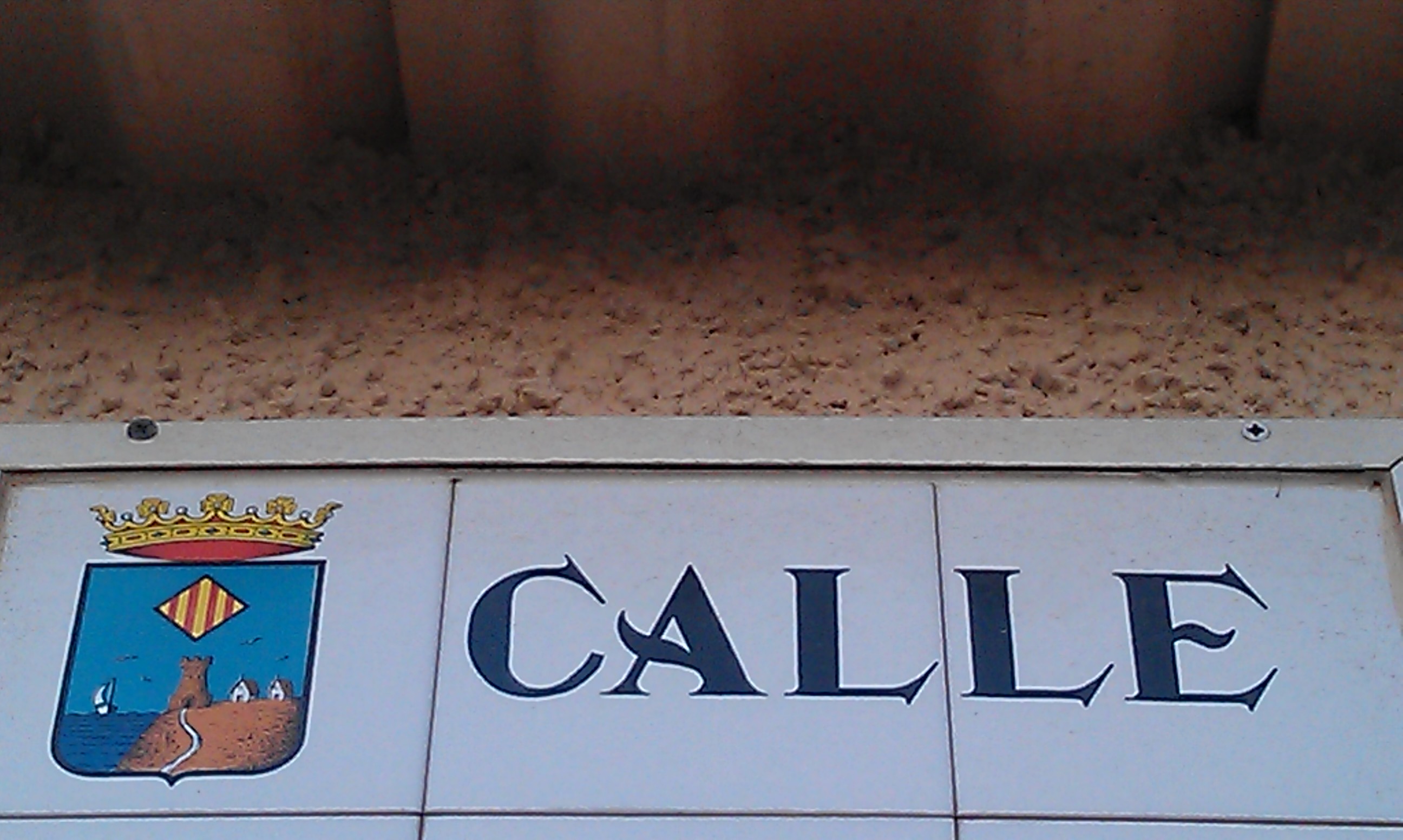 There are many places where the small terraces that make up the Calle have been individually improved.  Some have added steps, some another floor, some roof gardens, some even extend into the lane itself.  It seems that about a third of them are occupied at any given time: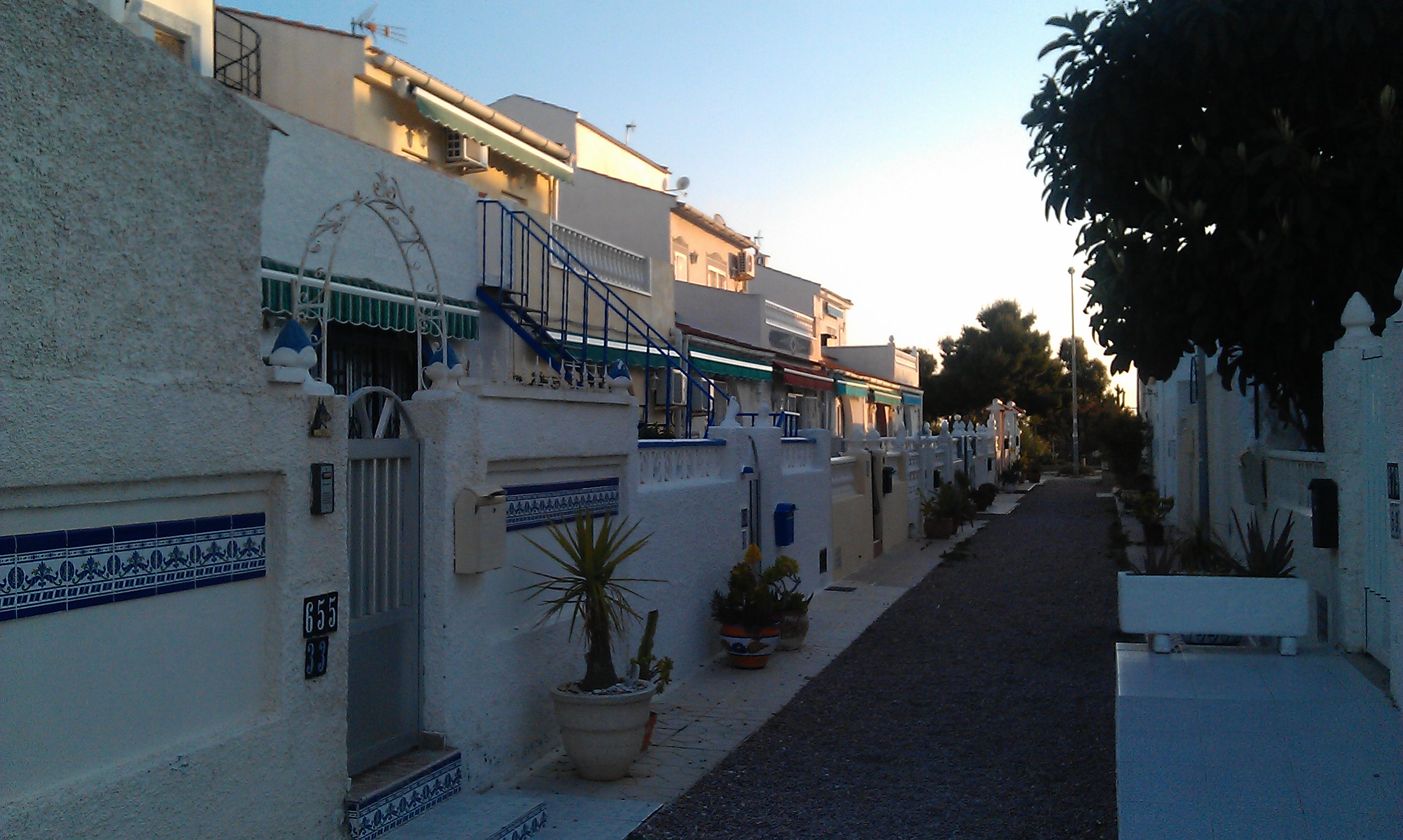 We went to 'the Jazz' for lunch today.  We park up and there is a man with a shopping trolley gathering bits from the bins. This is a constant recycling that is going on down here (as elsewhere no doubt).  This morning my father took an old TV Arial part that he'd no use for ('I used to keep all this sort of stuff in the garage but now it just clutters everything up') – when I went by forty minutes later it had already been collected.  I couldn't even guess at the nationality of the man I see gathering items near 'the Jazz'.
This is held in a restaurant/bar with a swimming pool about 10 minutes drive from my father's house.  I've been here once before, about two years ago.  'The Jazz' is a trad. Jazz set up: clarinet, sax, trombone, piano, double bass and drums.  They play really well and I feel very much at home here as I was surrounded by this music when a small boy as my father has always been an 'amateur'.  During the session he began to play trombone into his glass.   Give him a chance and he'd be up there.  The quality of the music is very high and I enjoy it very much as does the whole audience.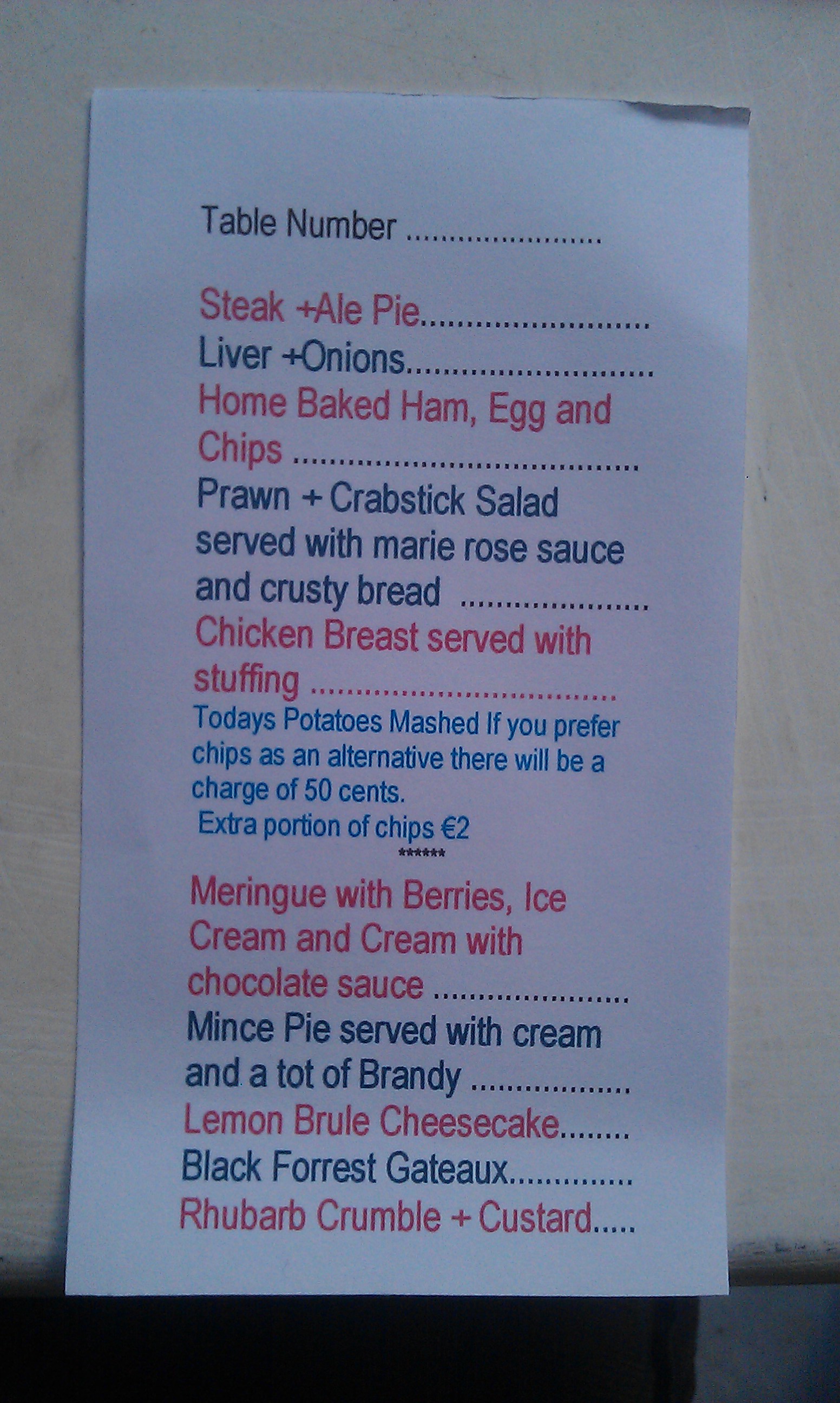 The restaurant offers a mixture of meals and there must have been a good hundred people eating this lunchtime.  The main course cost E6.50 and I ordered Steak and Ale Pie served with mash, peas and carrots, my father had liver and onions and his partner, the vegetarian option which appeared to be a vegetable bake with cheese on a baked potato.  I took a pudding (rhubarb crumble and custard) and coffee.  My father told me that one of the tables is organised by a woman who seems to bring in a different group of people each week, if I were interested in how people live down here, I might like to talk to her he suggests.  I don't think that there is anyone under 60 in the room with the majority being in their 70s.  I have to ask myself the question at one point if it is age that is bothering me?  Because I am bothered by something all the time – I don't think it is age itself – it is perhaps just a self-consciousness of my not being from here, of my being an outsider both by where I live and my age?
During the meal there are four itinerant vendors, hawkers, who come around the tables selling.  The first is a man selling I didn't even see what, the second a woman with cards, third a man selling second hand leather jackets and lastly a man selling lighters.  The three men look like the 'Moroccans' my father has talked about but the woman not, somewhere from the Far East I'd guess.  No issue from the restaurant managers with them coming around but little or no interest from the clients.
I walk around the area at one point, housing, low rise.  I can't work out who is living here but I would guess that it is majority Spanish.  I recall someone saying about the businesses run by the British, it was my aunt B's partner, D: 'Yes but the Spanish still own the property, they only rent it' – his point was that the British are sort of camping here, not really in control so to speak, even where they are taking some money.
The music began at 1.00 and has now ended at 3.30 – a long session.  The men playing are all English with the exception of the drummer who is Spanish and the youngest.   We spoke to a couple of the men during one interval; my father knows them all by name having spoken to them before many times.  One of them spoke about my cap.  I am wearing a flat cap at the moment and I've been trying to persuade my father to wear one rather than the baseball cap that is worn so ubiquitously by men.  He won't do it although he does have a range of odd caps and hats.  I learn from him that flat caps are either working class or aristocratic.  Either way he can't find a place for one on his head.   Similarly I also learn that lawn bowls, played on a flat surface is posh and southern and crown bowls, played on a green with a rise in the centre, is working class and northern.  Down here there are several lawn bowling clubs, all flat greens, played on carpets in fact and with very strict clothing restrictions: whites, proper shoes etc.  My paternal grandfather played on his retirement but he wasn't posh, aspiring perhaps.  Anyway, it is petanque for the likes of my father who can't be doing with the tight regulations and manners surrounding English lawn bowls.